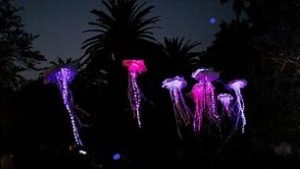 FSU Football: 

FSU vs. Virginia Tech Hokies:

Saturday, October 7, 2023, 3:30 PM, Doak Campbell Stadium, FSU Campus
FSU Football: 

FSU vs. Syracuse Orange:

Saturday, October 14, 2023, 12:00 or 7:30 PM, Doak Campbell Stadium, FSU Campus
FSU Football: 

FSU vs. Duke Blue Devils:

Saturday, October 21, 2023, Time TBA, Doak Campbell Stadium, FSU Campus
FSU Football: 

FSU vs. Miami Hurricanes:

Saturday, November 11, 2023, Time TBA, Doak Campbell Stadium, FSU Campus
FSU Football: 

FSU vs. North Alabama Lions:

Saturday, November 18, 2023, Time TBA, Doak Campbell Stadium, FSU Campus
Opening Nights – Adele Meyers and Dancers:

Thursday, October 12, 2023, Time TBA, Nancy Smith Fichter Dance Theatre, FSU
Columbus Day – Monday, October 9, 2023

Board of Directors meeting: Thursday, October 19, 2023, Time TBA, Tennyson Board Room

,
Downtown – Interesting establishments
SAVOUR: 115 E. Park Avenue, Tallahassee.

Drew McLeod's restaurant, Savour, is a hub of hospitality and a chic and eclectic dining experience in downtown Tallahassee. Menus include seasonally inspired, regionally sourced and creatively prepared cuisine.
JOELLEN'S: 215 W. College Avenue, Tallahassee.

Upscale southern and soul food

. When you're looking for a new upscale dining experience with great food and service and a great atmosphere, try

JOELLEN'S

!!
Please check back periodically as more events are added.