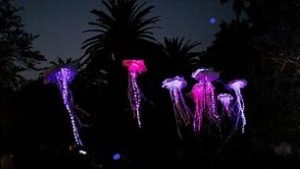 —

Tallahassee Downtown Market

: now closed for the winter season

—A Tribute to Aretha Franklin, The Queen of Soul, presented by FSU Opening Nights: Ruby Diamond Concert Hall, FSU; Saturday, February 12, 2022 at 7:30 PM
–STYX 2022 World Tour: Donald L. Tucker Civic Center; Tuesday, February 22, 2022, 7:00 PM
—Immersive Van Gogh Exhibition: Orange County Convention Center, 9800 International Drive, Orlando, FL; October 7, 2021 – February 6, 2022
—

Dance Theatre of Harlem

, presented by FSU Opening Nights: Ruby Diamond Concert Hall, FSU; Thursday, Rescheduled from September 30, 2021, 7:30 PM to June 1, 2022 at 7:30 PM
Downtown – new and interesting establishments
POCO VINO. Poco Vino is a new boutique wine shop and event space located at 225 S. Adams Street in downtown Tallahassee (across the street from Andrew's Restaurant).  Its focus is on small production, thoughtfully made wine from around the world. Many are grown organically or biodynamically with minimal intervention in the winemaking process. It offers space for private rentals every day of the week, from intimate dinners to casual cocktail parties. Conveniently located just steps from the Capitol.
la florida Coffee & Wine.

New Charm in Old Florida.

Located in the heart of downtown Tallahassee, La Florida merges rustic elegant vibes with freshly baked, locally made nourishment. Its goal is to get people to loosen ties and appreciate fine, locally roasted coffee and unique wines sourced from family-owned vineyards around the world. Located at 350 S. Duval St, Kleman Plaza.
Please check back periodically as more events are added.