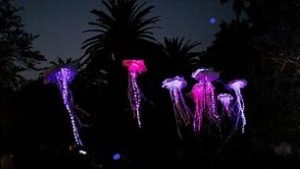 —Leon County COVID-19 vaccinations: Beginning on April 5, 2021, vaccinations are available for Leon County residents 18 years or older; pre-registration is available at: MyVaccineFlorida | Stop the Virus or by calling (866) 200-3856.
—Tallahassee Downtown Market: at Monroe St & Park Ave, 9:00 am to 2:00 pm every Saturday from March – November
—Chain of Parks Arts Festival: at Chain of Parks: at Monroe St; April 9-18, 2021 (Due to COVID-19 concerns, this is a ticketed event this year) 2021 Chain of Parks Art Festival – Eventeny
— Shakespeare in the Park Festival: at Capital City Amphitheater; May 6-9, 2021 evenings (free)
—-Alabama: 50th Anniversary Tour: at Donald L. Tucker Civic Center, FSU; May 15, 2021 (ticketed event)
—-Springtime Tallahassee will be held on Saturday, May 15, 2021. Due to the COVID-19 pandemic, it will be held at the North Florida Fairgrounds this year rather than downtown.
Please check back periodically as more events are added.